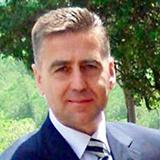 LUIGI SAMUELE
Managing Partner
Over 10 years of experience in the solar market

Recently he was responsible of PV acquisitions at Cubico for the investment in 106MW of solar assets in Italy successfully acquired and integrated with the rest of portfolio.
Previously CFO and member of Board of Directors of RTR (a Terra Firma company), the largest solar asset owner in Italy. He contributed to the setup and the investment in over 300 MW of PV plants.
Before joining RTR, he was CFO and Project Finance Director at Sunray (a Dehnam company subsequently acquired by Sunpower), which was one of the pioneers in the solar sector in Italy, with the development and construction of 24MW single plant at Montalto di Castro (first project bond issued into the market).
Prior to joining in Sunray he held a number of senior positions at Wyeth-Lederle Group (Today Pfizer Group) including the role of CFO of OTC division in Italy and he was most recently Southern Europe CFO in Galileo, a company involved in the global distribution services controlled by Blackstone Group.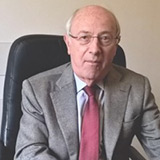 CARLO DI PRIMIO
Managing Partner
Over 40years of experience in the Energy and Renewable sector.
Recently he was Ceo and Board Director of several energy companies (Oil refining and marketing, Lng supply and marketing Power generation, Renewable projects).
Most recently he was Vice president and board Director of International Power Italia (Italian branch of the British group International Power, acquired in 2013 from the French group Engie. Vice President Italian branch BG Group.
Vice President and Board Director of Assoelettrica (Italian Federation of Electric Industry) and other industrial associations, Deputy General Manager of Unione Petrolifera (Italian Federation of oil industry), member of several Advisory Committee at national and international level.
Speaker in energy congresses. Author of papers and articles on petroleum, electricity, renewable and other energy issues.
Currently Ceo and President of the Italian Association of Energy Economists (AIEE), member of the AIEE Board.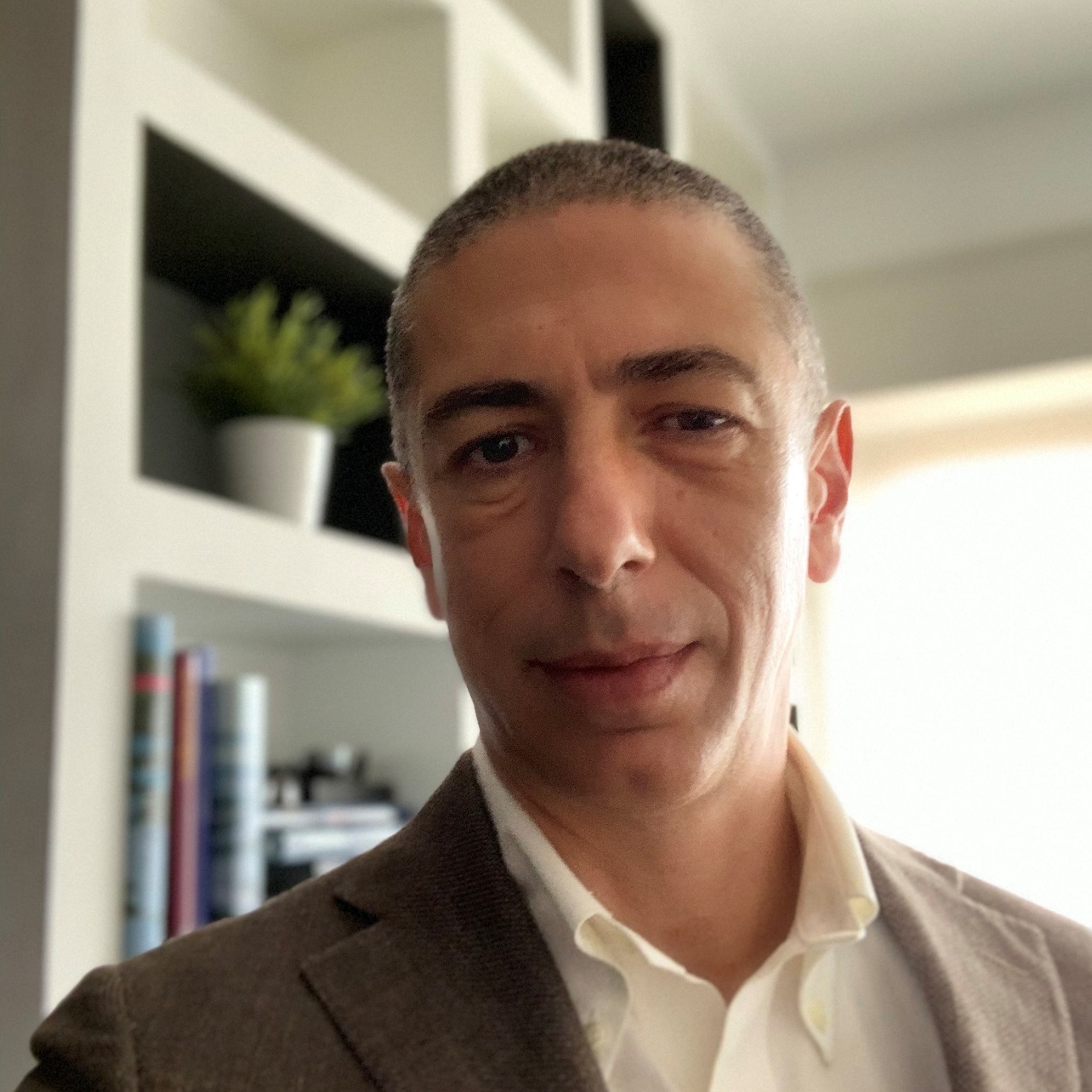 Master's Degree in Environmental Engineering in 1999, at University of L'Aquila. Member of Engineers Order from 2000.
From 2000 he is the CEO of an environmental engineering firm, developing projects in several industrial sectors. From 2002 to 2005 has been consultant in EIA Regional Office as environmental expert.
Over 20 years of experience in environmental engineering, impact assessment and permitting process, with a relevant focus on renewable energy production.
From 2008 he is developing utility scale photovoltaic plants for major Companies, including SunPower Corporation, and successfully led to authorization over 500 MW.
At the end of 2020 he joined the Horus Team as Head of Development.
MATTEO BECCHETTI
Head of Technical Team
Over 15 years of experience in the renewable energy and photovoltaic sector
From 2004 to 2007 he was technical manager for a photovoltaic module production company
From 2007 to 2018 he was the CEO of a company of engineering , construction and O&M of renewable energy and photovoltaic systems, with over 70 MW of plants built
From 2018 to today he is the CEO of Solarys, a company that deals with EPC contractor, engineergin, development of building permits for photovoltaic systems and renewable energy throughout the Italian territory.
ANDREA CORADESCHI
Senior Project Manager
Solarys – Design and testing of electrical panels. Responsible for the progress of production and the quality system.
Technical manager, PM of national and foreign special orders and responsible for product development and certification. Field activities (electrical substations and construction sites) for verification, testing and instrumental tests on panels and systems.
Quality department, audit, type test and electromagnetic compatibility tests. Non-compliance check and product defect index in Powerware Spa , today Eaton Power Quality Spa.
Inscribed in the register of Engineers of the Province of Arezzo n.1741
PES qualification, expert person, for the direction and coordination of electrical work according to the single text on safety.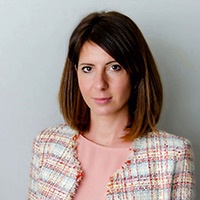 SILVIA BURBI
Project Manager
Bachelor Degree in Architerture and Civil Engineering Sciences
Master Degree in Architecture Restoration with 110 e lode mark (Magna cum Laude) and published Thesis.
After graduation has been Lecturer at the Chair of Survey at the Faculty of Architecture, University of Florence.
Member of Architects Order from 2014, has carried restorations projects including Public Theatre, and Schools.
From 2015 is Project manager at Solays Renewable Energies, joined in Horus Team from December 2019.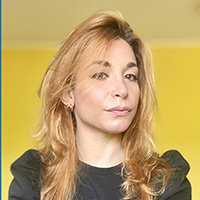 MANUELA BOCCO
Project manager
Graduated in "Ingegneria Edile-Architettura" in 2016, with 110/110 cum laude; qualified both as Engineer and Architect in 2017.
After Graduation she worked at international Studio, Norroen Architects, in Copenaghen, where she has the opportunity to deepen knowledge about energy saving techniques applied to construction.
Between 2018 and 2019 she works as Senior Designer at the Eagle Projects Company specialized in the design of FTTH-BC networks for the development of Optical Fiber.
At the end of 2019 she joined the Horus Team as Project Manager.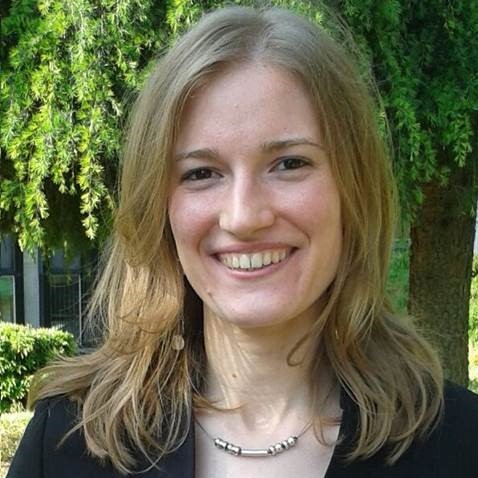 MARA STECCO
Project Manager
With a Master thesis developed at École polytechnique fédérale de Lausanne, Switzerland, she graduated in "Ingegneria per l'Ambiente ed il Territorio" in 2016 at Politecnico di Milano.
After Graduation, she worked as Project Manager for Regenerative Thermal Oxidizers, where she had the opportunity to deepen her knowledge about technical aspects of VOC combustion plants.
Curious about Eastern Asia culture, she moved to Tokyo to study the Japanese language.
From August 2021 she joined the Horus Team as Project Manager.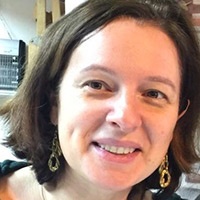 RAFFAELLA DI PRIMIO
Legal advisor
She graduated and practised as a lawyer in primary international and Italian law firms for almost 9 years. She, thereafter, accepted the role of Head of Legal and Contract Management for a company in the energy sector, part of the German group EON, to then move to Guccio Gucci, in 2013, as EMEAI commercial contract counsel. Recently she also experienced work in a big international organisation, as legal consultant at the United Nation World Food Programme for three years.
Currently Raffaella is acting as an independent consultant advising clients in the Energy sector, Non-Profit sector, Luxury and publishing industry.
Raffaella is also member of the Board of Directors of Professional Women Association in Rome.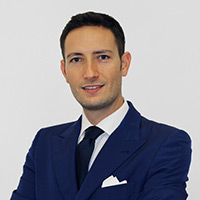 GIANLUCA FEDELE
Finance and Tax Manager
Certified Public Accountant and Certified Auditor involved on direct (Corporate) and indirect tax consultant, on going and extraordinary, domestic and international.His activity has been also focused on acquisitions/disposals of companies/businesses, mergers, demergers and contributions, – mainly related to strategic tax planning, extraordinary and financial transaction as well as particular tax regimes – tax litigation and assistance in tax rulings and other relations with Italian tax authorities, restructuring and cross border planning involving both Italian and foreign companies. Significant experience in the Renewable market following all tax and accounting requirements for one of the largest PV companies in Italy .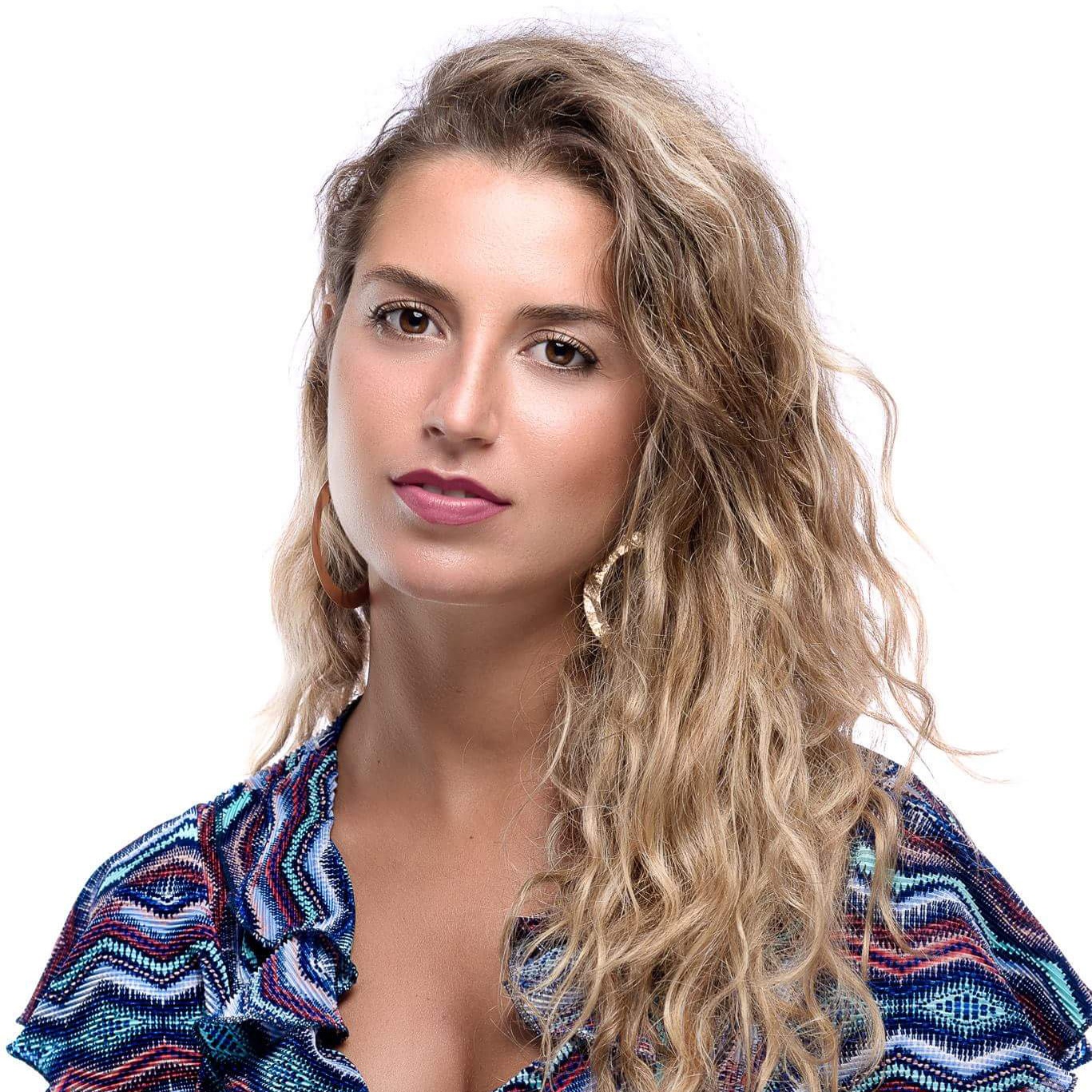 MARIADEA DOTA
Office Manager
Bachelor Degree Economics and Management in 2012.
Master Degree in Economics and Management of Companies and Enterprises in 2015.
After graduation, she started with an internship at E.U.R.E.S., dealing with socio-economic research.
Soon after, she was hired as an administrative assistant at Flying Tiger, where she worked until January 2021.
From March 2021 she joined the Horus team as office manager.